Lustrumcommissie
Current members of this committee
| | |
| --- | --- |
| Sebastian Bunda VP | Chairman |
| Hessel den Hertog VP | Secretary |
| Lars Holm VP | General member |
| Matthijs van Minnen VP | General member |
| Olaf van der Meer VP | General member |
| Pauline Lettinga | General member |
| Rick Ruitenbeek | General member |
| Sheona Sequeira | General member |
| Herjan Barkman | CCP |
Future activities organised by this committee
Lustrum Radio presents: Lust-Rum
Friday 23 April 2021 20:00, On the radio [Lustrumcommissie]
Do you lust rum? We sure do lust rum! This evening Rick & Lars will present an amazing evening themed 'Lust-Rum.' The fun part is that you can join yourself.

Sign up together with your housemates, or get together a group of friends on the Scintilla Discord!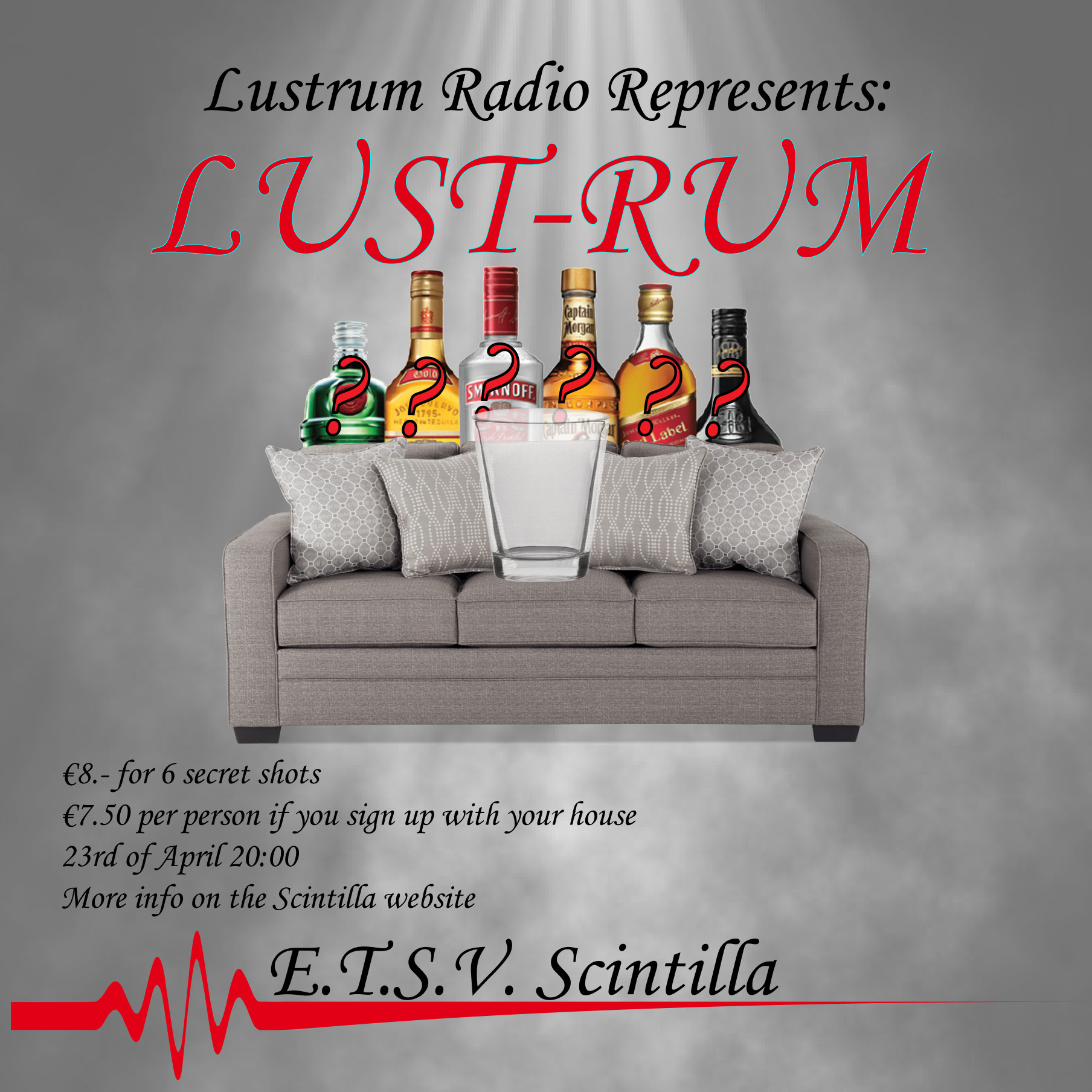 Sign up for this activity »
Vacancies
No vacancies.