Scintilla's Hobby Commissie voor Knutselaars
Shock organizes each month an hobby evening where all Scintilla members may come and work on their (electrotechnical) hobby projects. These hobby evenings are meant for Scintilla members who do not possess the necessary measurement equipment at home, or need help with their projects. However if you do have everything you need at home, but just want to come and work on your project in the Westzaal instead, you are of course welcome as well. Shock gives you the ability to use the equipment of the Westzaal for personal use. It is necessary to bring your own components.
Current members of this committee
| | |
| --- | --- |
| Marten Trip | Secretary |
| Mickey Derks VP | Treasurer |
| Enrico Degan | General member |
| Sebastian Bunda VP | General member |
| Wouter Nijenhuis | CCP |
Future activities organised by this committee
SHOCK tinkering contest
Thursday 04 March 2021 12:00, @home [Shock]
Finished all you projects with the extra spare time at home, and need something new to work on? Then this is the perfect activity for you!
SHOCK is organizing a Tinkering contest, with actually cool prices! Anyone joining this activity will get a hefty discount at the STORES (up to 25%*!!)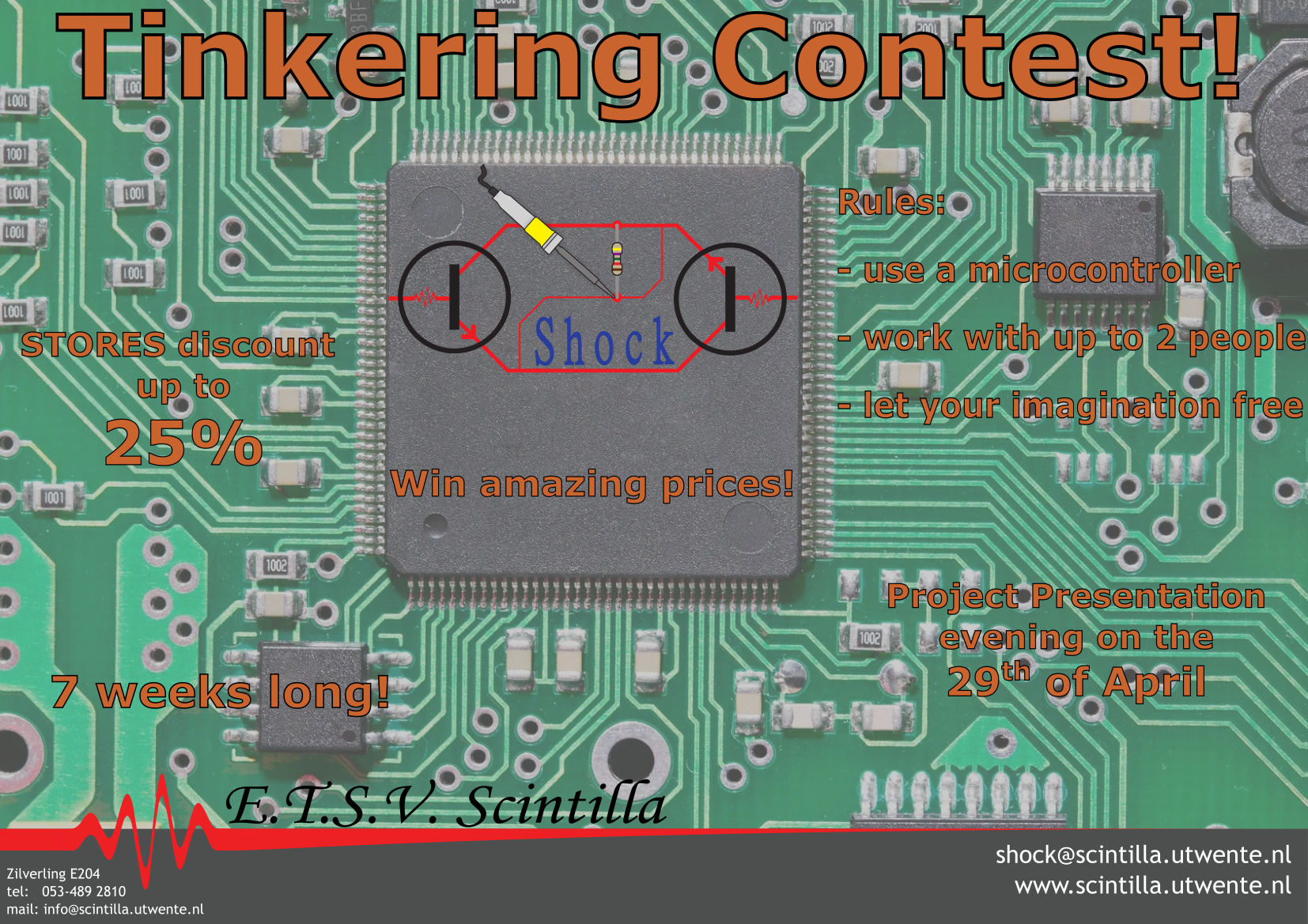 Sign up for this activity »
SHOCK tinkering contest prizes and presentation evening
Thursday 29 April 2021 20:00, Scintilla Discord [Shock]
The contestants of the tinkering will present their projects this evening and the shock will decide who will win a prize!
Vacancies
No vacancies.