Eerstejaars Commissie
Welcome to the page of the freshmen committee of Scintilla. The Sjaarscie is formed out of freshmen Electrical Engineering students each year. It is their task to organise events especially focused on other first years but often also for other Scintilla members. Besides being a lot of fun this committee is also a good introduction for first years to the being active within Scintilla.
Current members of this committee
| | |
| --- | --- |
| Esra Schilderinck | Chairman |
| Noah Herstel | Secretary |
| Jelte Martens | Treasurer |
| Iustin Gheorghita | General member |
| Menno Dijkstra | General member |
| Rafi Albab | General member |
| Mathijn Becker | CCP |
Future activities organised by this committee
EEMCS Freshmen Activity (Freshmen only)
Friday 16 April 2021 20:00, EEMCS Discord [Sjaarscie]
The university offers many more studies besides your own and you can get to know the first year students from our faculty at this free activity. There will be multiple rounds of small crazy 88's where you are put in a group with freshmen from Abacus, Atlantis, Inter-Actief, Proto and Scintilla and you can do some fun challenges. There is even an amazing prize for the winners. Sign up through the google forms: https://forms.gle/sQ7QaGpVrEYAK9cc8.
Link to the EEMCS Discord: https://discord.gg/Twrd3t9yNe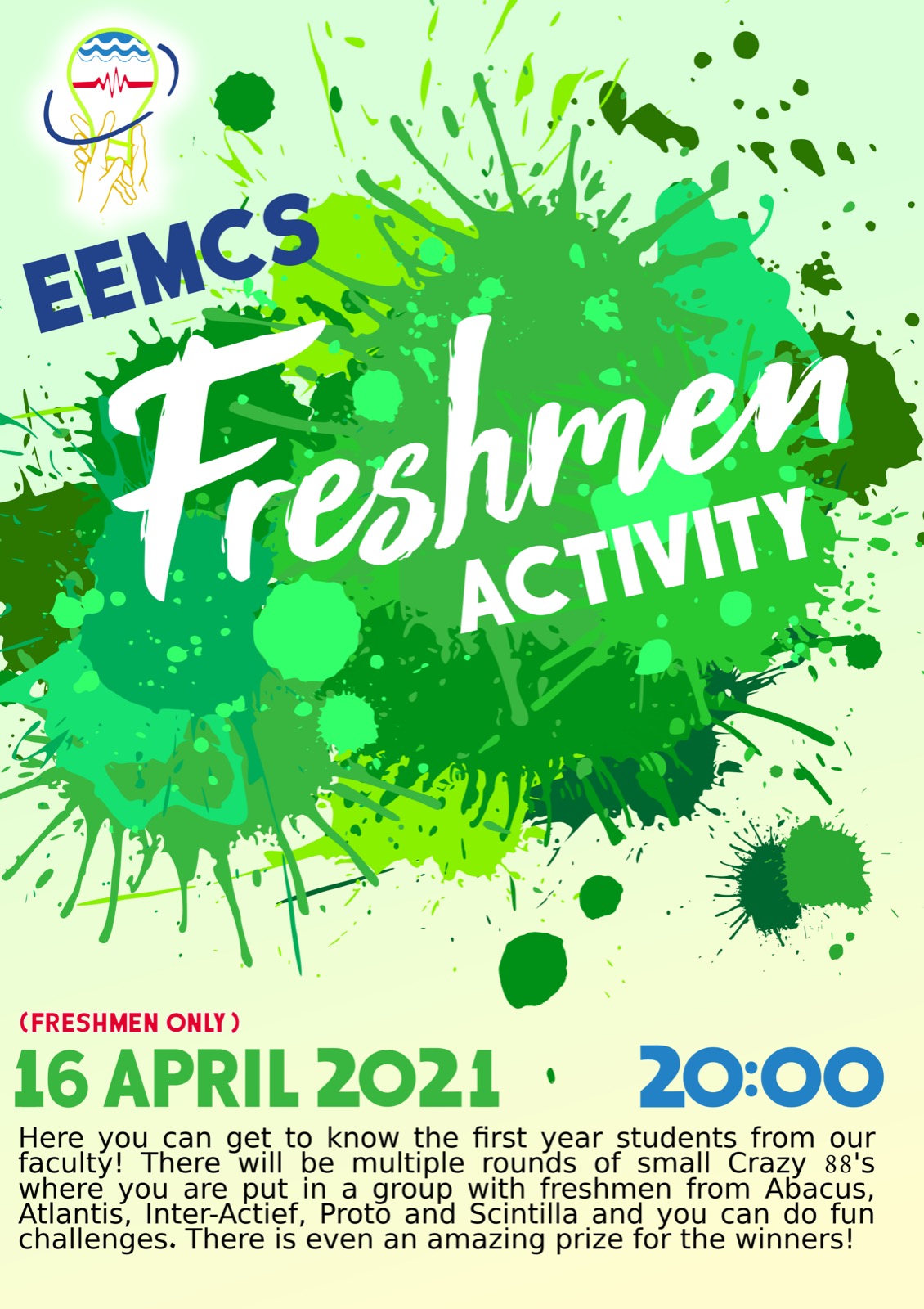 Vacancies
No vacancies.