Scintilla's Activiteiten
Op deze pagina zie je een overzicht van de aankomende activiteiten, met, indien van toepassing, een mogelijkheid om je daarvoor in te schrijven.
De iCal en RSS feeds zijn geheel bovenaan, links boven het Scintillalogo, te vinden.
Door je in te schrijven voor een activiteit geef je toestemming voor het verwerken van foto's die (eventueel) genomen worden tijdens deze activiteit.
Lunchlezing ItoM
dinsdag 28 mei 2019 12:45, Carré 2k [LEX]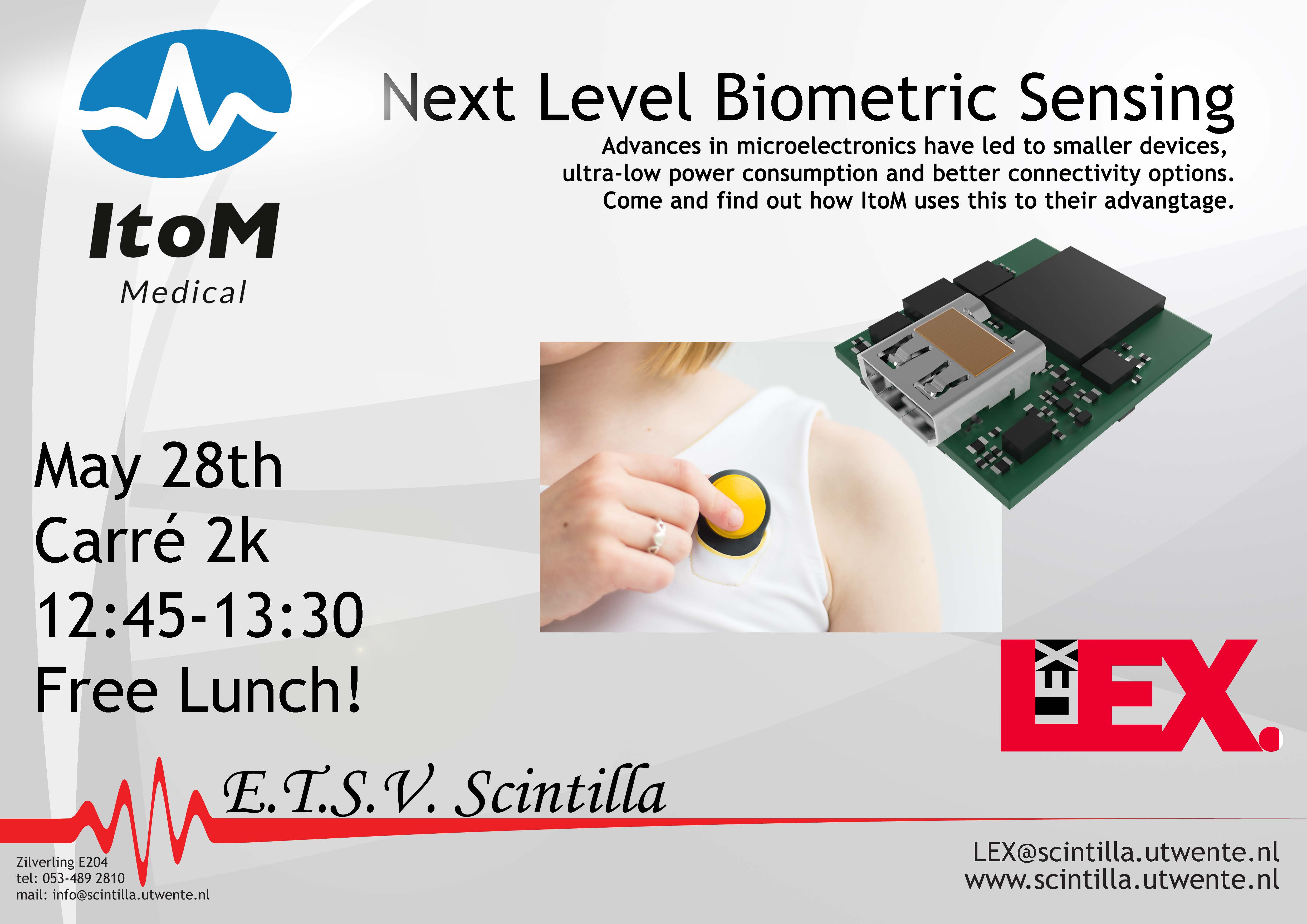 Next Level Biometric Sensing
Advances in microelectronics have led to smaller devices, ultra-low power consumption and better connectivity options. Also in biometric sensing, recent developments in signal quality have opened doors to new applications in the medical field. More specifically, new development within ItoM Medical has created super high quality amplifier technology that enables the measurement of complex and difficult to reach muscles such as the diaphragm. With this technology various applications are being brought to market, such as vital signs monitoring of newborns and self-management for children with asthma.