Scintilla's Activiteiten
Op deze pagina zie je een overzicht van de aankomende activiteiten, met, indien van toepassing, een mogelijkheid om je daarvoor in te schrijven.
De iCal en RSS feeds zijn geheel bovenaan, links boven het Scintillalogo, te vinden.
STORES Lustrum
maandag 23 november 2020 19:00, Scintilla Discord [STORES]
Save the date! The STORES will celebrate its 50th anniversary the 23rd of November with a lottery, auction and more! Join us on the Scintilla Discord for a fun night.
To take part in the Lottery come by the STORES and ask for the rules.
A list of products the STORES is going to auction can be found here. Please sign-up, so we can see who is interested!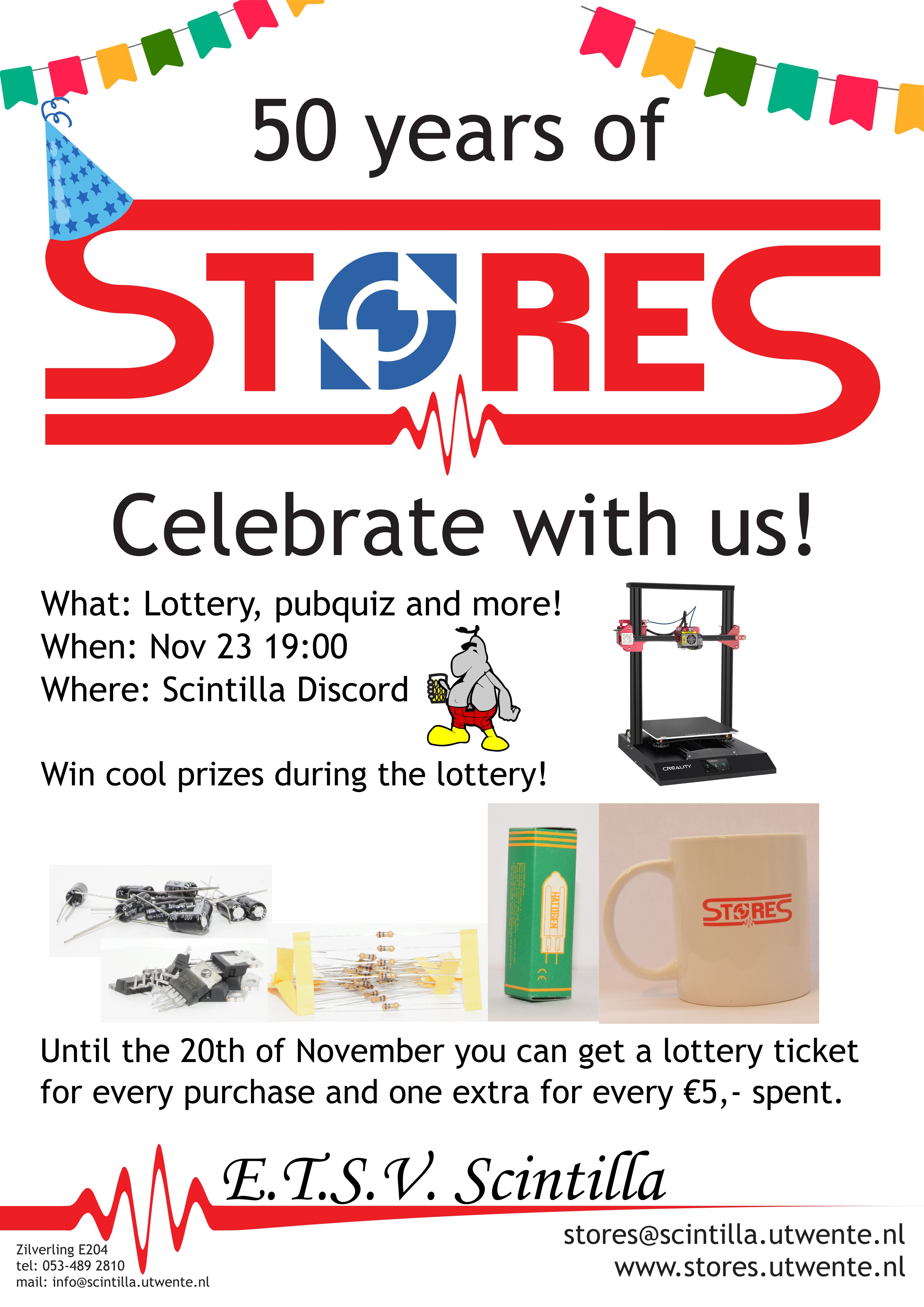 Inschrijven voor deze activiteit »