Scintilla's Activiteiten
Op deze pagina zie je een overzicht van de aankomende activiteiten, met, indien van toepassing, een mogelijkheid om je daarvoor in te schrijven.
De iCal en RSS feeds zijn geheel bovenaan, links boven het Scintillalogo, te vinden.
Lunchlezing Bronkhorst
vrijdag 19 maart 2021 12:45, Online (exact arrangement will be available later) [LEX]
On the 19th of March Joost Lötters from Bronkhorst will talk about Microfluidic Flow Control. Microfluidics is the science and technology of handling small fluid flows. In all microfluidic applications, it is crucial to precisely control the fluid flow. Important flow control components are flow sensors, control valves and micropumps. In the presentation, the micromachined thermal and Coriolis flow sensors will be discussed and it will be shown that these are quite well-established for the required flow rates. Furthermore, microvalves, -pumps and the overall flow control system architecture will be presented, and it will be discussed that these items need further development.
The sign-up is closed. To join the lecture join the microsoft team on the sign-up page.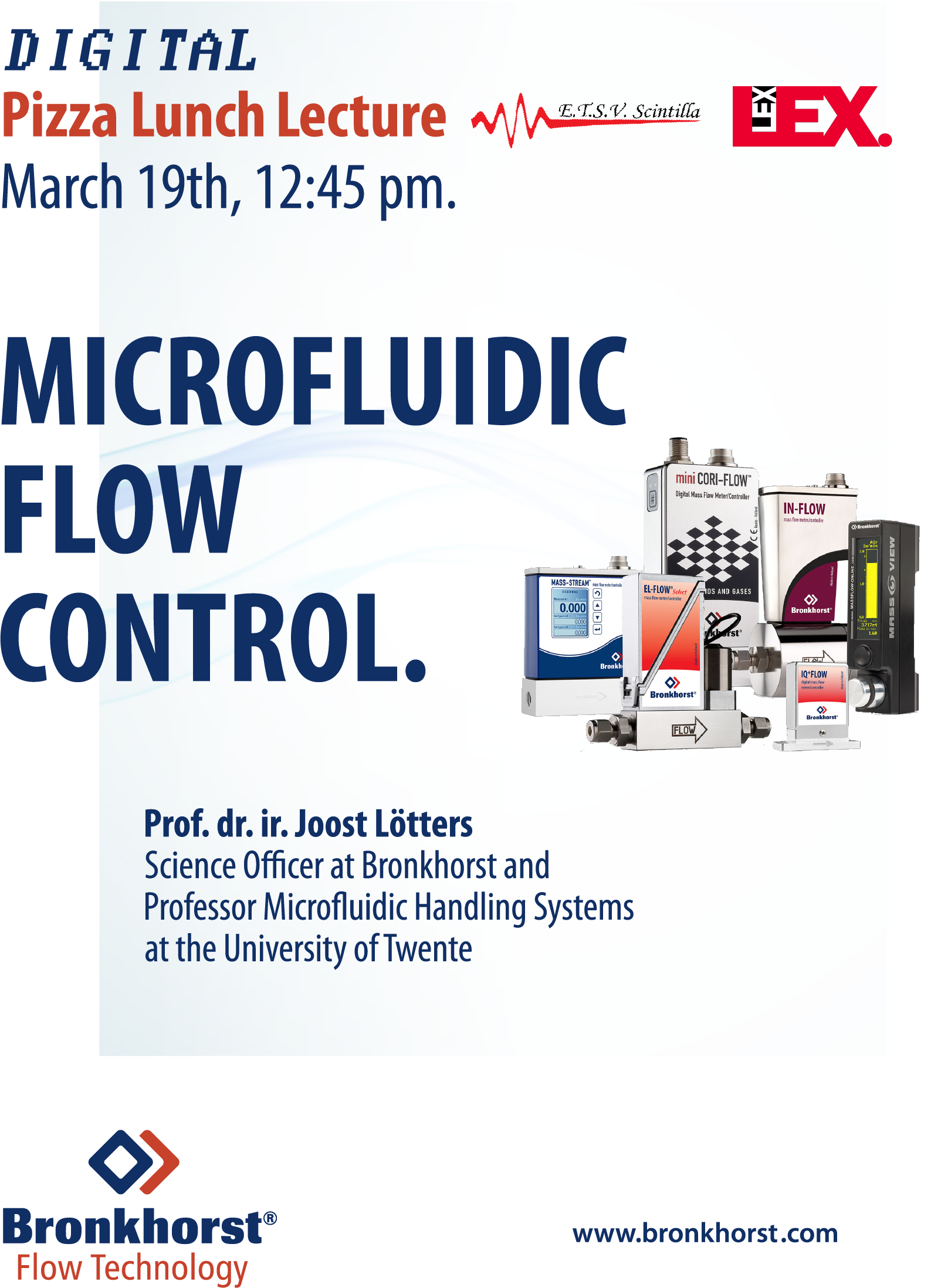 Inschrijven voor deze activiteit »